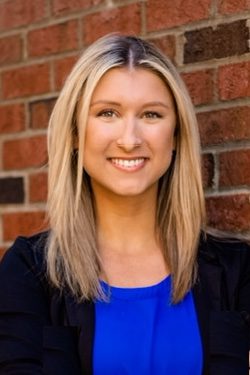 Kristin Zandrowicz, Galvan's Human Resource Generalist, works to make sure every Galvan employee is taken care of, from orientation to payroll and benefits. Her past experience in this capacity at manufacturing and industrial maintenance companies makes her a perfect fit at Galvan.
Kristin was previously Payroll and HR Administrator at Superior Industrial Maintenance and, earlier, Human Resources Generalist at Wilbert Plastic Services. Her duties at those companies were wide-ranging, including involvement in interviewing and hiring, payroll coordination and insurance administration, reviewing adherence to safety and training policies, and helping manage retirement plans.
Kristin maintains in-depth knowledge of Galvan's insurance and benefits programs and shares that knowledge with Galvan employees. Galvan's goal – and Kristin's – is to provide a support system that helps employees concentrate on work: doing things the right way and taking advantage of growth opportunities.
Prospective employees are often drawn to Galvan by the company's stability and long history of growth. Kristin adds depth to the HR department that translates to a motivated team focused on customer satisfaction.
"At Galvan, our focus is always on the customer," says Laurens Willard, President of Galvan Industries. "Kristin's strengths will help enhance our ability to meet our customer's needs."