Corvian High School, part of Corvian Community School in Charlotte, NC, completed construction of a new sports complex in 2020 that includes athletics fields, a running track, press box, stands, concessions and a field house.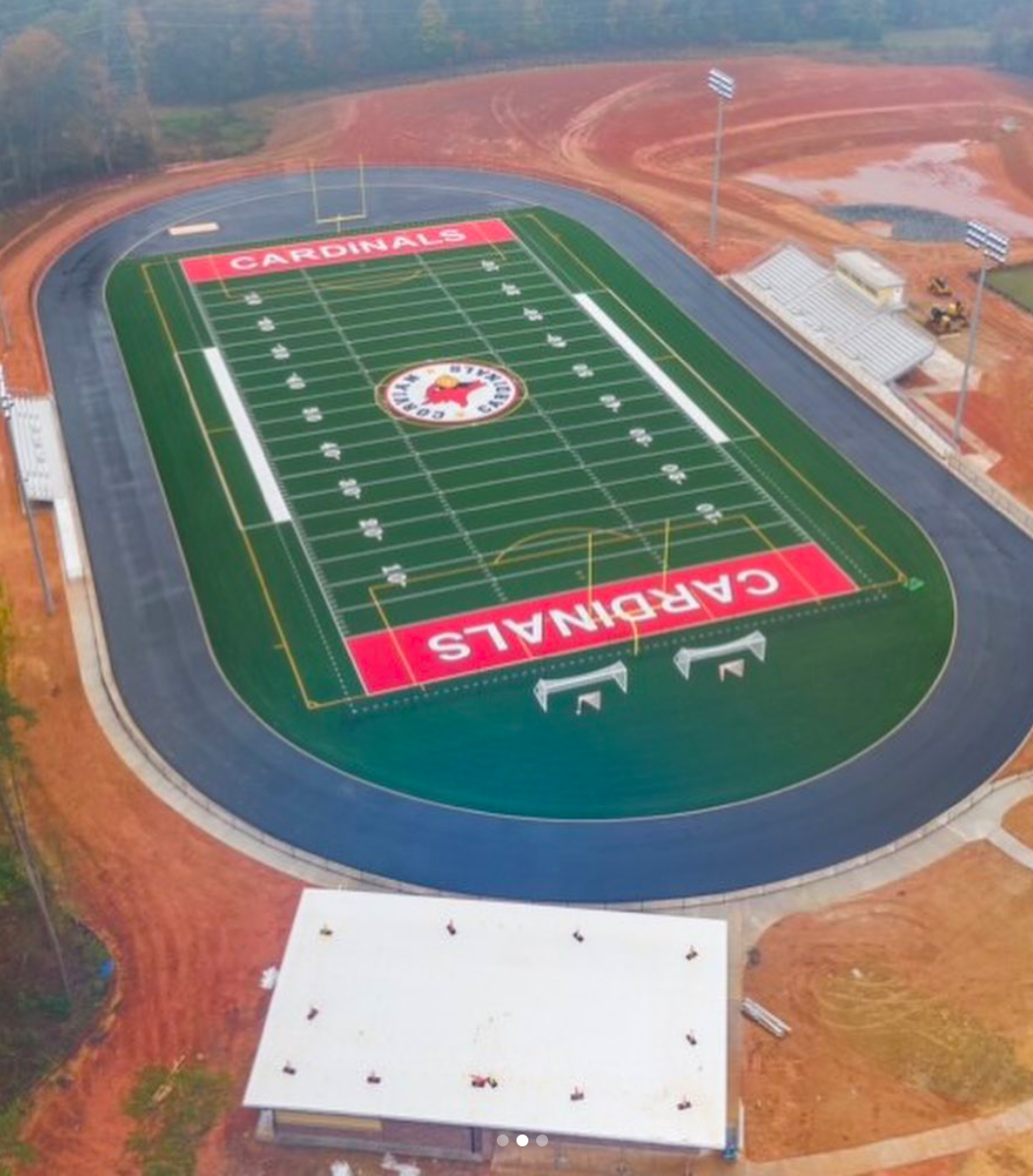 Corvian Community School, which accommodates grades K through 12 in three campuses – Elementary School, Middle School and High School – began as a private school with just 15 students in 2010 and became a North Carolina charter school in 2012. Full enrollment at all three campuses is expected to reach approximately 1,500 students in the 2021-22 school year.
The new athletic facilities show that the school is building for the future.
That's why Galvan Industries was chosen to hot-dip galvanize the steel bleacher frames and support beams for the Corvian athletic field. Thanks to the superior rust-prevention provided, the Corvian Field stands will provide a lifetime of maintenance-free, rust-free support for the fans as they cheer on the Cardinals! Go Galvan!
About Galvan Industries, Inc.
Since 1958, Galvan Industries has provided the ultimate in corrosion control to steel fabricators and manufacturers. The first hot-dip galvanizing operation in the Carolinas, the company has grown to become the largest capacity contract galvanizer in the Southeast.
For details, or to place an order, call Galvan Industries at (704) 455-5102, Fax (704) 455-5215; e-mail  sales@galvan-ize.com.