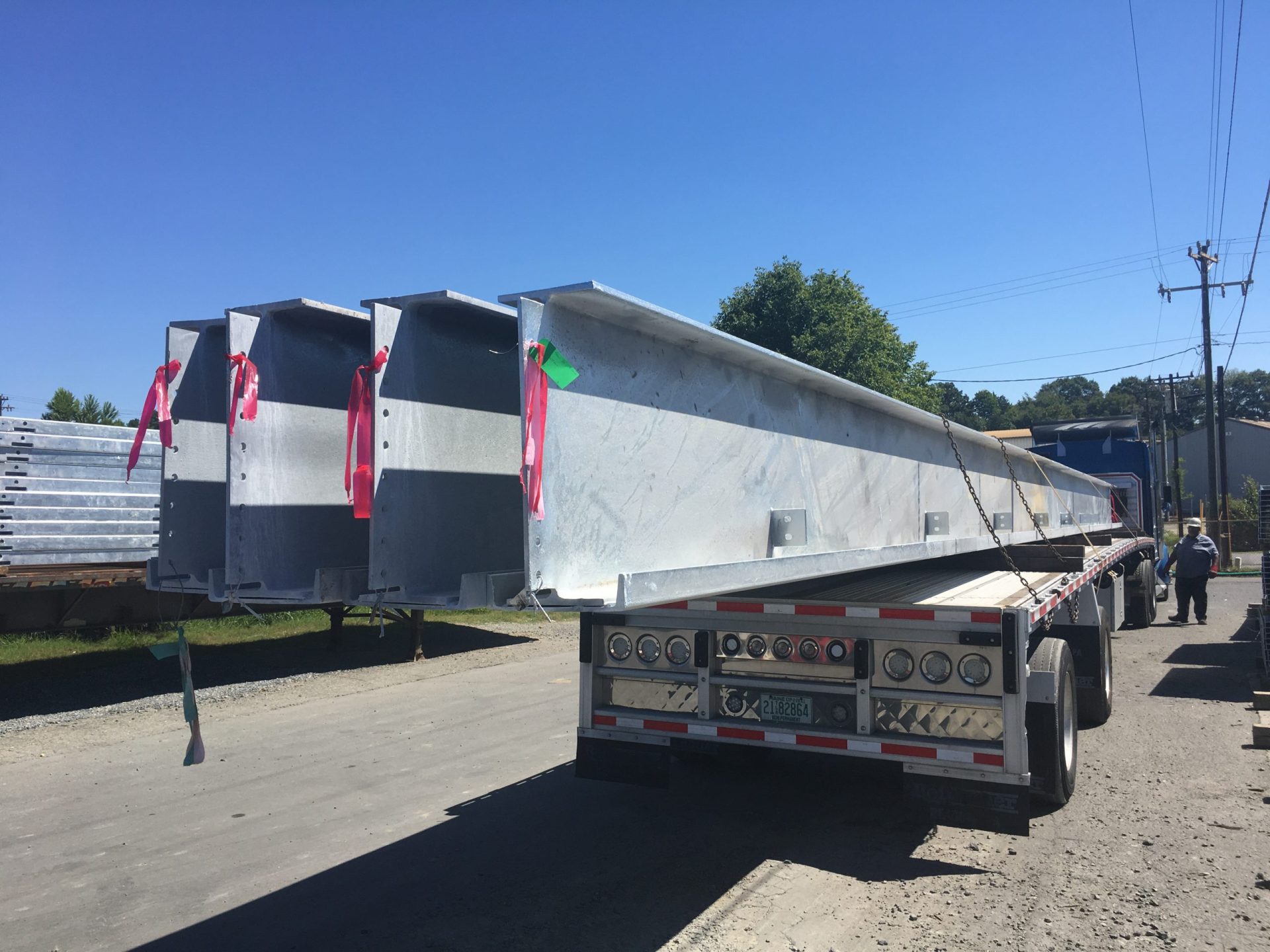 Maximum Length.
Single Dip Galvanizing: 42 Feet
Double Dip: Up To 83 Feet
Maximum Weight
Maximum Lift Capacity: 30,000 LBS.
(Call for consult over 12 tons)
Maximum Width
Widest piece capable of galvanizing: 14 feet
Galvan Industries has the size and experience to rust-proof your longest fabrications.
Our large kettle and expertise in "progressive dipping" allow us to galvanize materials 80 feet or more in length! The work shown here is more than 70 feet long.
Galvan is one of the largest-capacity hot-dip galvanizers in the Southeast with 59,600 square feet of production space, 35 acres of open storage and an annual capacity of 50,000 tons.
Large industrial crane rails and long structural steel spans for data centers, like those pictured here are a perfect fit for Galvan, but they are too much for some of our competitors!  Galvan is your galvanizer for every need.
Contact Galvan for your BIG jobs.
About Galvan Industries, Inc.
Since 1958, Galvan Industries has provided the ultimate in corrosion control to steel fabricators and manufacturers. The first hot-dip galvanizing operation in the Carolinas, the company has grown to become the largest capacity contract galvanizer in the Southeast.
For details, or to place an order, call Galvan Industries at (704) 455-5102, Fax (704) 455-5215; e-mail sales@galvan-ize.com.