At Galvan, we've built a reputation on providing "extra" service for our galvanizing customers. Our "blast and cut" service is great example. Blast and Cut saves you time and money.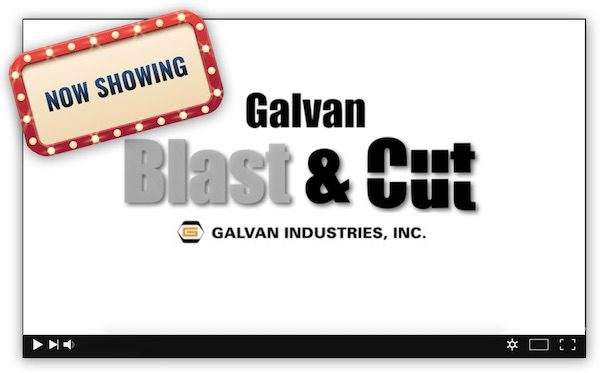 Send us your steel, straight from the mill. Our computer-controlled shot blasting process will produce a smooth clean surface – SSPC 6 or SSPC 10 – usually on the first pass.
We apply a water miscible corrosion inhibitor for rust free storage. After this step, we re-bundle your steel. Then, we cut it to length so that it is ready for the next step in your process.
We can make minor modifications like drilling, too. We'll even pick up and deliver for you on our trucks. We're more than just a galvanizer.
When you need a galvanizer that thinks beyond the kettle, call Galvan Industries at 704-455-5102 or email sales@galvanize.com.
About Galvan Industries, Inc.
Since 1958, Galvan Industries has provided the ultimate in corrosion control to steel fabricators and manufacturers. The first hot-dip galvanizing operation in the Carolinas, the company has grown to become the largest capacity contract galvanizer in the Southeast.
For details, or to place an order, call Galvan Industries at (704) 455-5102, Fax (704) 455-5215; e-mail: sales@galvan-ize.com.