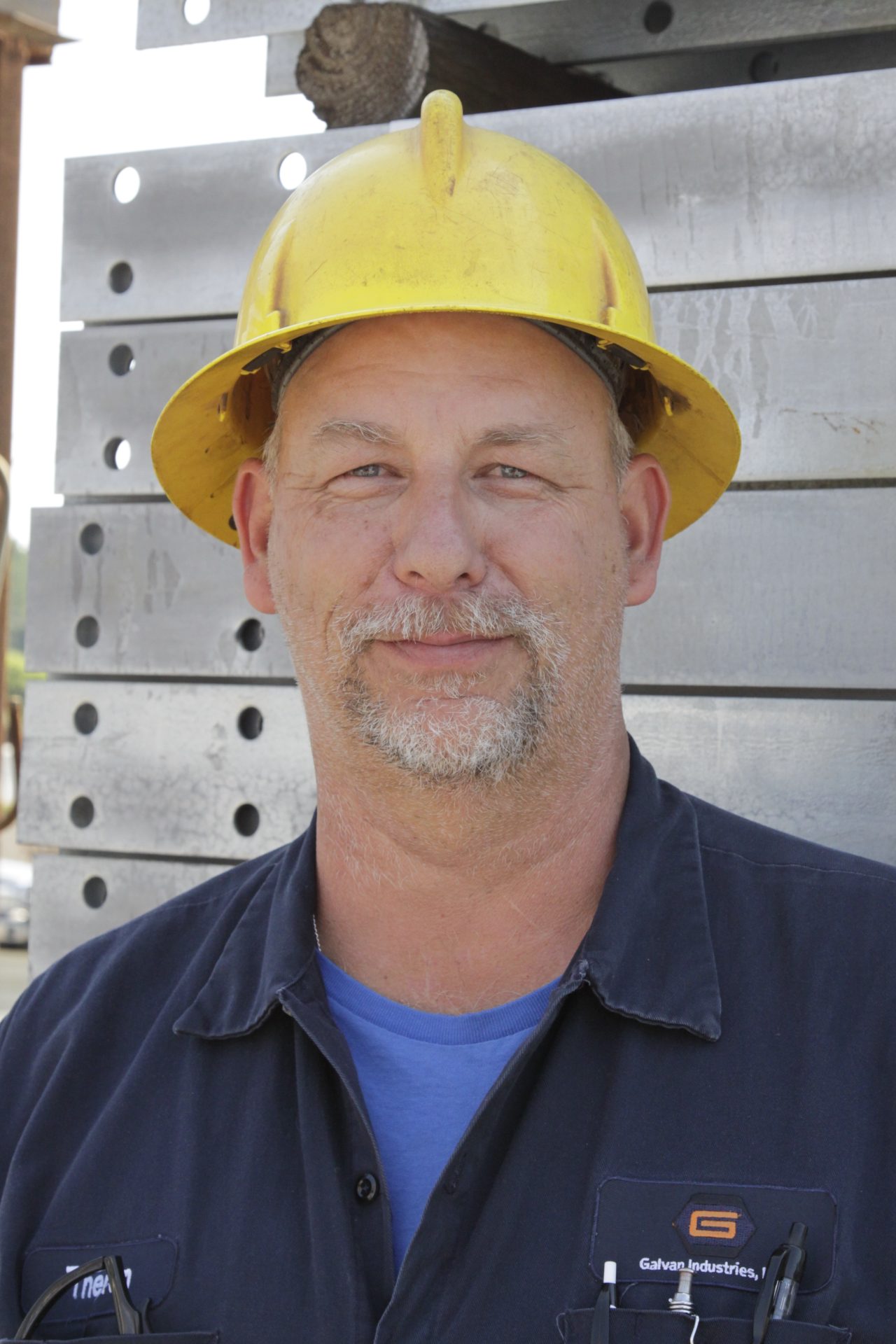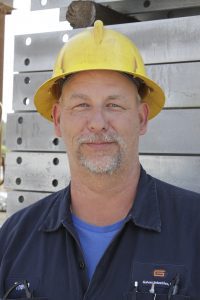 Theron Aldridge would tell you that he thinks of Galvan Industries as almost a second home. He joined the company in 1987 after a brief career in construction. During the past 30 years, he's had numerous jobs in the plant at Galvan including head pickler, prep department crew chief, head kettle operator and finishing department crew chief. He knows the operation inside and out.
This makes him especially good at his present position as Galvan's outbound shipping coordinator, responsible for delivering finished goods directly to a factory or job site. Our expanding transportation service provides a benefit that Galvan customers appreciate, but it requires a real understanding of the process and attention to details. That's what Theron brings to the job.
Theron is responsible for coordinating, loading and scheduling all finished goods deliveries. He verifies the accuracy of finished goods being shipped to each location. If there are any discrepancies, he works to resolve them before they leave the plant. As part of the job, Theron maintains a high level of key customer inventory control.
He is also responsible for making sure outbound shipments meet any special customer requirements or specifications. This happens through regular daily interface with freight carriers, company drivers, the production team, customers, customer service representatives and sales.
"I like everything about this company," Theron says of Galvan, "But especially the way we take care of customers. The goal is to deliver high quality work when, where and how the customer needs it. I enjoy being a part of making that happen."
Laurens Willard, President of Galvan said, "We recently celebrated Theron's 30th anniversary with the company and we are very proud and happy that he is still here putting his knowledge and experience to work for our customers." Away from work, Theron and his wife, Angela, enjoy traveling to their teenage daughter's softball games.