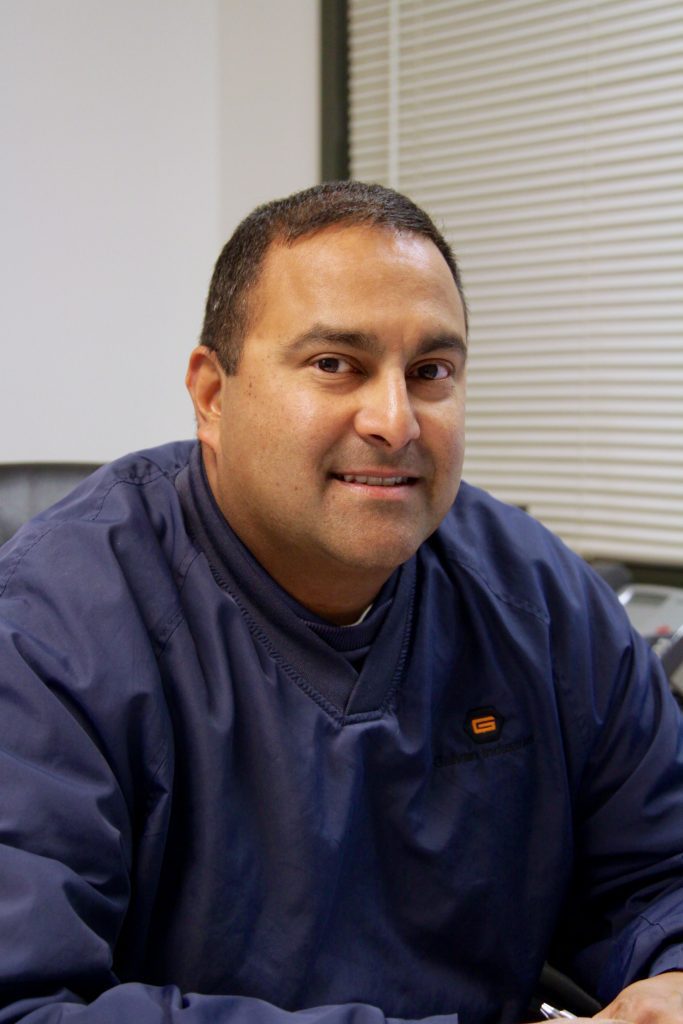 Harshad Londhe, the plant manager for Galvan Industries, has led the company's hot dip galvanizing and electrical products manufacturing efforts since 2009.
A mechanical engineer by education, Harshad brings a diverse work history to the job, with experience in the bearing, semiconductor capital equipment, and fence industries, including project management, budgeting, inventory management, continuous improvement, team building, and employee development. He is a Six Sigma Green Belt and an expert in Lean Manufacturing.
At Galvan, Harshad manages all manufacturing operations, from zinc galvanizing for steel fabrications to the production of ground rods for the electrical products group. This means ensuring that manufacturing equipment is upgraded and maintained with sound engineering principles and that safety, environmental, and employee relations goals and directives are met.
Harshad began working as a manufacturing engineer directly out of college at Clemson University and advanced to role of plant manager in just seven years. In addition to his strong mechanical aptitude, he is recognized as a team-oriented leader and "coach". Members of Galvan's manufacturing team say Harshad allows them to work out solutions to problems while coaching them in the process to a successful resolution. The result is superior customer satisfaction and service that is a competitive advantage for Galvan.
"Harshad makes sure everyone understands the customer's requirements and can meet those requirements," says company president Laurens Willard. "Our focus is always on the customer at Galvan. Harshad's broad range of experience and capabilities make him a major asset for our customers. He's promoting quality control and productivity throughout the company every day."
Away from work, Harshad enjoys golf, football (Clemson Tigers and Pittsburg Steelers) and spending time with his family.