Limited Time Offer: Kettle Tags® Included with Galvanizing Orders Through March 20

Galvan Industries is offering a valuable incentive for galvanizing orders received through March 20: a free trial of the Kettle Tags® material ID tagging system.
To take advantage of the benefits of Kettle Tags in a no-cost trial, contact Galvan and place your order before March 20. Then send us your list of tags that need to be printed. We will print them and send them back to you.  Attach them to your material when it is ready to be galvanized.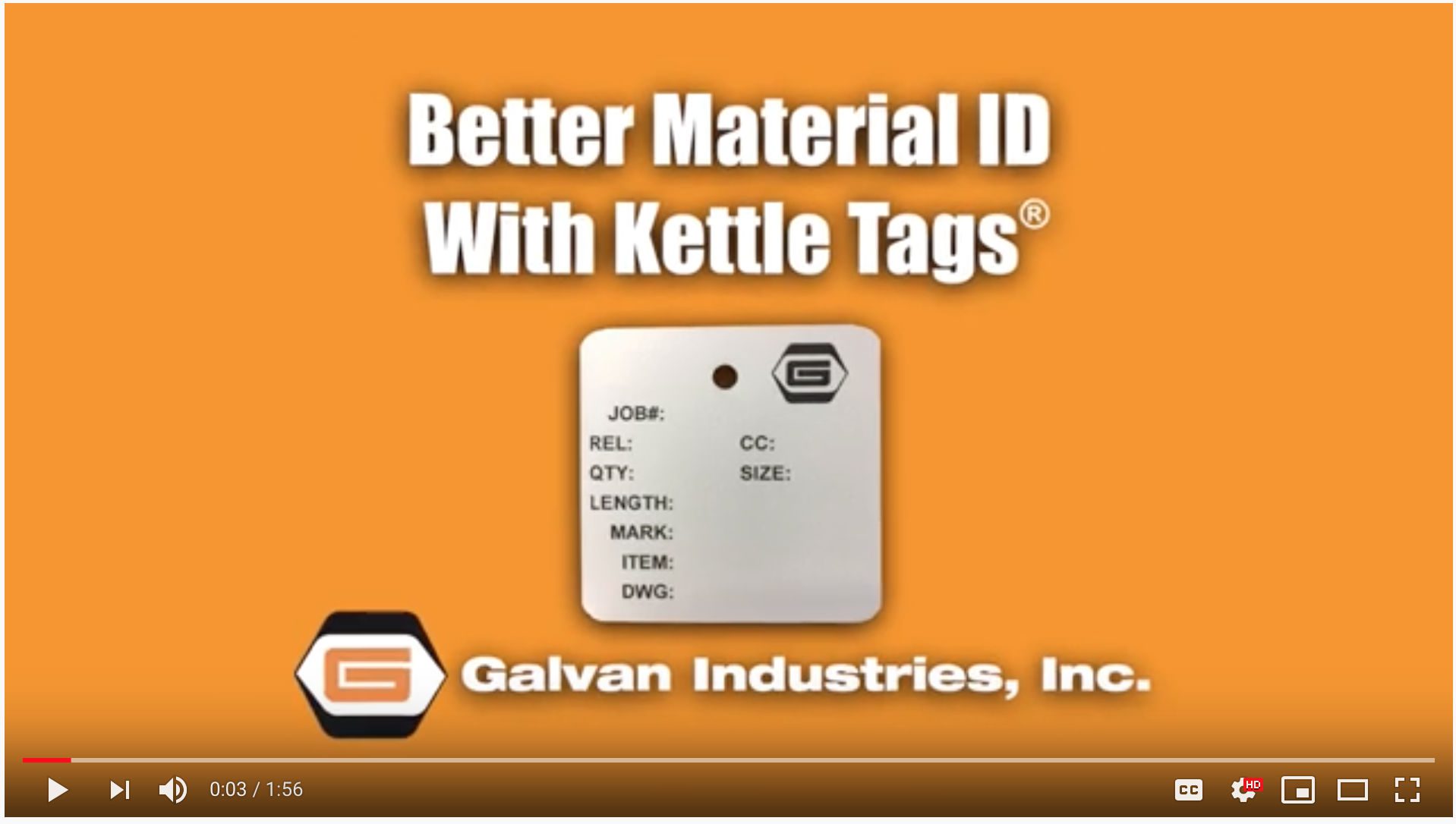 Your Kettle Tags will be right where you put them when your finished order is delivered because they stay on your material through every step in the galvanizing process, eliminating unnecessary handling and chances for confusion.
Kettle Tags stand up to caustic solutions and heat up to 1000˚F. They remain clearly readable even after immersion in molten zinc. Watch our video now!
Kettle Tags save money, too. They are about half the cost of other tagging systems.
To find out more about Kettle Tags, and other ways we make hot-dip galvanizing easier for our customers, email sales@galvan-ize.com or call Ben Kelly at 704-455-5102.
About Galvan Industries, Inc.
Since 1958, Galvan Industries has provided the ultimate in corrosion control to steel fabricators and manufacturers. The first hot-dip galvanizing operation in the Carolinas, the company has grown to become the largest capacity contract galvanizer in the Southeast.